At Lockyer & Lotz Real Estate Team we have a motto that drives our team through each sale… 'PREPARATION is EVERYTHING'. You may have heard us say that before. But what does that mean?
It means that we notice a drastic difference in the sale price achieved by our Sellers when time, energy, and a few dollars are invested. It's all about being more intentional about how the home is showcased in the market. We are trying to make sure each area of the home shows off the selling points to each potential buyer.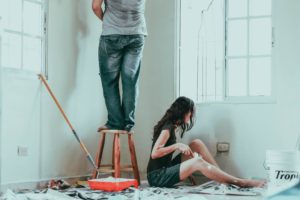 Practically speaking, here are FOUR KEY areas we work through with you:
In the words of one of our stagers we help sellers 'PACK UP EARLY'. Knowing the sale of the property usually means someone is moving it's never too early to begin boxing up, moving out, decluttering, and simplifying the space. Less is definitely more as we position each home for sale.

Wear and tear is part of home ownership. Nevertheless, we use our network to ensure any deficiencies are taken care of. This is important because when buyers see things THEY need to fix, they immediately start creating data points to justify reducing your price.

There are some areas of your home (different in every property) that we really want to draw attention to. This may require investing in a few UPDATES (budget depending). We help Sellers coordinate things like painting, new hardware, countertops, backsplash, or flooring in a certain areas (as examples), and this often makes a major difference. You'd be surprised what impact you can have even with a minor investment.

Each of us designs and decorates our own homes based on personal tastes and needs. We work with talented designers and STAGERS to depersonalize the space and make sure the environment shows off the unique features of the home in the best way possible. If that means we need to swap out the couch, or kitchen table…let's do it! It's a small cost compared to the return you can make with the right moves.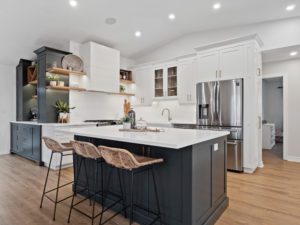 DON'T WAIT to begin the conversation about preparation…even if it's YEARS away! Once you've found the house that is perfect for you, it's probably too late to do what you need to in order to maximize the return of the biggest investment you have. So, if moving is in the plans for two months or two years from now let's get started today….because 'PREPARATION really is EVERYTHING.'